Windscribe recently found its way into the market, and it is quite surprising to see the level of attention it has attracted. Part of its website description states that the service is among the most secure encryption systems with a solid no-log policy.
It also features a massive network with configuration generators for every device with port forwarding and static IP addresses. Ironically, most VPN services often have all these features listed, but after verification, it is clear that none of them are as reliable as advertised.
There have been mixed reviews about this VPN service, with one of them stating that the VPN still needs some work. Looking at an example of Windscribe review, you'll see that it is among the most reliable security services out there. The product is relatively new, so this rift in opinions is expected. This article takes an in-depth approach to this service to decide whether it fits your security needs.
Speeds
Windscribe VPN is thought to be quite fast with reasonable speeds that add to its overall reliability. However, there are some concerns about its speeds, especially when it comes to the free version. If speed is your primary concern, it would be ideal to go for the paid version and avoid the free package altogether.
The free package has extremely slow speeds that will indeed render the service virtually unusable. However, it would be best if you kept in mind that a VPN's speed is heavily dependent on the hardware running it.
Another factor is your location, which could influence how fast the service is. Consequently, Windscribe VPN isn't on the same level as Express VPN or Nord VPN products, but it gives other services a run for their money.
Logs Policy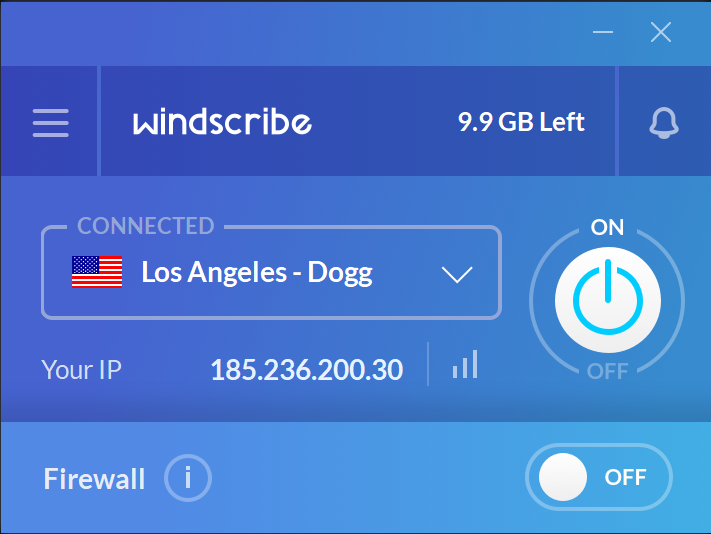 The last ten years have seen VPNs' popularity skyrocket, mainly because of the extra shield of security they give a user. Part of why this is achievable is the no logs [policy feature that ensures that your privacy online is protected. This way, nobody can monitor your past activities online since the VPN doesn't store any information.
Windscribe makes sure that they have clear policies about the data they can access and store. It stores information such as your password, the length of time you've been connected, and the servers you were using. However, that information is destroyed after three minutes, making it that much harder for anyone to monitor your activities online.
Server Count
In 2017, the number of users who utilized VPNs every day stood at 42%, facilitated by the reliability offered by the servers from these services. Windscribe itself houses about 450 servers spread out across 66 countries globally. Since there aren't any virtual servers, the existing ones are located within these target countries.
Europe and North America are home to most of these servers. Strong VPNs are much faster because they have multiple servers, often in the thousands. However, Windscribe is still able to manage reasonable speeds even with an inferior server count. As such, its reliability is one to appreciate among its users.