What is Coming UP on Netflix in August 2018? There many big movie titles coming up on Netflix in August 2018. This Christmas, Netflix is more into originals as we have already predicted. The popular streaming channel is releasing more Netflix originals than ever, with some of the big names. Tons of new Netflix titles are lined up to be available for streaming and along with that many new movies, TV shows are coming up on Netflix in August but in many regions, not all the Netflix items would be available for streaming, no you don't have to worry we got your covered you can still access all the programs of Netflix US library by using the best Netflix VPN which keep you glued to your TV or laptop screen which is the coolest thing this festive season.
Access Netflix US Library Outside the US
Unfortunately, some of the popular Netflix originals would not be available for UK, Canada, and IE region. However, so you can follow these steps below to access Netflix US library;
Choose a UK, Canada or IE Netflix VPN.
Go to the website of VPN services and sign up for the service.
Install the required VPN App and sign in with the details emailed to you by the provider.
Choose the US server from the list of servers of VPN, then you can access the Netflix library with supreme stream speed.


Avail 70% Discount
Highlights of August 2018
Furthermore, Now let's look at the Netflix Highlights of August below and after that. Hence, I have compiled the comprehensive date-list of the shows, movies etc. coming up on Netflix in August 2018. Additionally, I have selected two titles for the quick review of Netflix original. Hence, one upcoming Netflix originals TV series and one movie (learn 11 Netflix hacks you need to know and enhance your streaming experience) on Netflix.
Additionally, you can see the complete list of all the upcoming titles on Netflix at the end of the article. Hence, you know what is coming up on Netflix in August 2018.
The Lord of the Rings: The Fellowship of the Ring (2001)- Movie- August 1st
First up, Lord of the Rings: Fellowship of the Ring returns for the second time in 2018. It was not returning earlier on Netflix. As Hulu now had all three movies.
Ozark: Season 2 Netflix Original -August 31st
The Netflix Original series make up the majority of the new TV additions this month. Jason Bateman's tense thriller series Ozark gets its second season at the tail-end of the month.
The Good Place (Season 2)- TV Series- August 28th
Finally, the last selection for August's highlight is NBC's The Good Place. That we are going to see the second season finally added in August.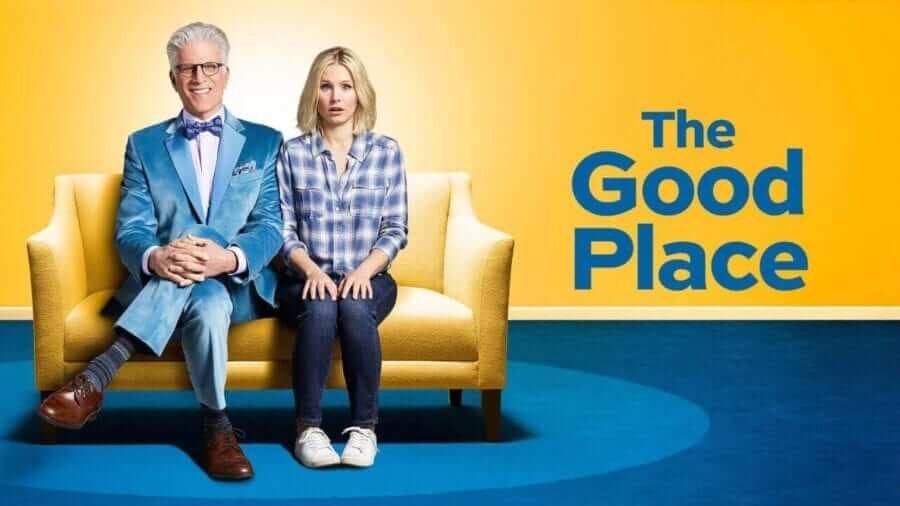 Complete List of Titles Coming up on Netflix in August 2018
August 1st
Batman Begins (2005)
Chernobyl Diaries (2012)
Clerks (1994)
Constantine (2005)
Dreamcatcher (2003)
Edge of Fear
Eraser (1964)
Gran Torino (2008)
House of Deadly Secrets (2017)
Los tiempos de Pablo Escobar: (Season 1)
Million Dollar Baby (2004)
No Reservations (2007)
Once in a Lifetime Sessions with Moby
Once in a Lifetime Sessions with Nile Rodgers
Once in a Lifetime Sessions with Noel Gallagher
Once in a Lifetime Sessions with TLC
P.S. I Love You (2007)
Secretariat (2010)
Silverado (1985)
Steel Magnolias (1989)
Stripes (1981)
Switched (Netflix Original)
The Aviator (2004)
The Golden Compass (2007)
The Informant! (2009)
The Lord of the Rings: The Fellowship of the Ring (2001)
The Princess Diaries 2: Royal Engagement (2004)
August 2nd
August 3rd
Brij Mohan Amar Rahe Netflix Original Film
Cocaine Coast Netflix Original
Dinotrux Supercharged (Season 3) Netflix Original
I Am A Killer Netflix Original Documentary
Like Father Netflix Original Film
Marching Orders Netflix Original
August 4th
Flavors of Youth: International Version Netflix Original Series
Mr. Sunshine New episodes on Saturday, Netflix Original
On Children Netflix Original
August 5th
August 9th
Perdida Netflix Original Film
The Originals (Season 5) The CW Early Release
August 10th
72 Dangerous Animals: Asia Netflix Original
Afflicted Netflix Original
All About the Washingtons Netflix Original
Demetri Martin: The Overthinker Netflix Film
Insatiable (Season 1) Netflix Original
La casa de las flores Netflix Original
Million Pound Menu Netflix Original
The Guernsey Literary and Potato Peel Pie Society Netflix Film
The Package Netflix Film
The Ponysitters Club Netflix Original
Voltron: Legendary Defender (Season 7) Netflix Original
Zion Netflix Original
August 11th
No Country for Old Men (2007)
August 13th
Alexander: The Ultimate Cut (2004)
Splash and Bubbles (Season 2)
The Nut Job (2017)
August 15th
Adventures in Public School (2017)
Hostiles (2017)
The 100 (Season 5) The CW Early Release
August 16th
Evan Almighty (2007)
Wish I Was Here (2014)
August 17th
Disenchantment (Season 1) Netflix Original
Magic for Humans Netflix Original
Pinky Malinky Netflix Original
Spirit Riding Free (Season 6) Netflix Original
Stay Here Netflix Original
The Motive Netflix Film
To All The Boys I've Loved Before Netflix Film
Ultraviolet Netflix Original
August 19th
The Investigator: A British Crime Story (Season 2) Netflix Original
August 21st
August 23rd
Deadwind Netflix Original
Follow This Netflix Original
Great News (Season 1)
August 24th
Ask the StoryBots (Season 2) Netflix Original
Bert Kreischer: Secret Time Netflix Original
Ghoul (Season 1) Netflix Original
The After Party Netflix Film
The Innocents (Season 1) Netflix Original
Trolls: The Beat Goes On! (Season 3) Netflix Original
Young & Hungry (Season 5)
August 28th
The Good Place (Season 2)
August 29th
Inequality for All (2013)
August 31st
Inside the Criminal Mind Netflix Original
The Laws of Thermodynamics Netflix Film
Ozark: Season 2 Netflix Original
Paradise PD Netflix Original
The Comedy Lineup: Part 2 Netflix Original
Ultimate Beastmaster: Survival of the Fittest Netflix Original
Undercover Law Netflix Original